GRP & GRE Lamination
---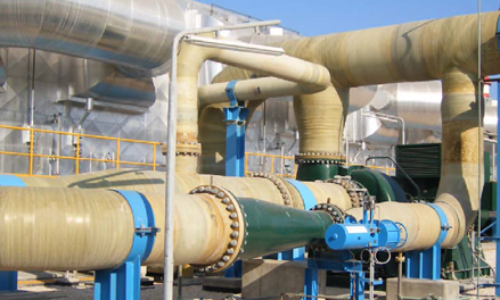 Skytech General Contracting. L.L.C is specialized in GRP and GRE pipe field jointing such as lamination, double bell coupling, adhesive & rubber seal lock joints, spools & fittings fabrication works. The company is also specialized in PVC & PPR, HDPE butt fusion and electro fusion jointing. We pride ourselves on our proven track record for effectively administering all our projects. This is due to effectively directing team members in the development of Technical skills, team work to ensure that all business requirements are met within budget restraints and time schedules.
Skytech General Contracting. L.L.C also carried out works like insitu lamination of chemical storage tanks and benching lamination. The company carries out field jointing of GRP, GRE pipes maintaining the quality and procedures of pipe manufacturer.
Skytech General Contracting. L.L.C is an establishment of professional Engineers and highly skilled Technicians who are the best in experience and Certified by well reputed leader Industry companies. We do lay, assemble, install, and maintain pipe systems, pipe supports, and related hydraulic and pneumatic equipment for steam, hot water, heating, cooling, lubricating, sprinkling, and industrial production and processing systems.